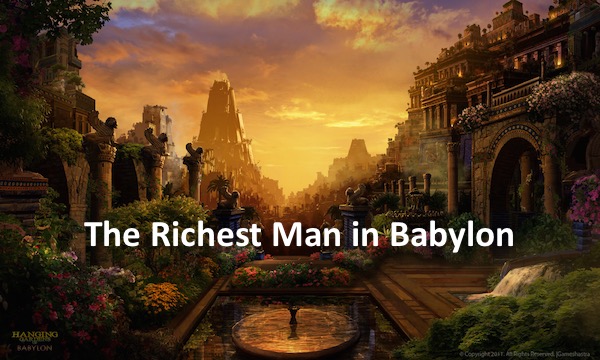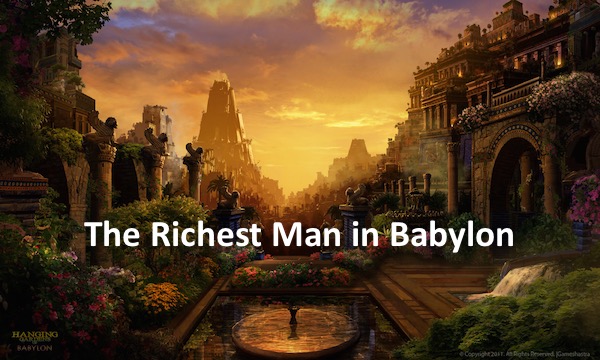 You've heard of banking on yourself? Well here's a free ebook that's even better. A savvy client recently reminded me of this classic financial book which I hadn't thought about in many years. Generations ago, it was a bestseller which banks, financial planners and insurance companies gave away to customers, though this same lot has long since forgotten about the wisdom in its pages, now overshadowed by a hyper-sophisticated financial industry far too cunning for the ancients.
The book is called The Richest Man in Babylon, written in 1926 by George Clason, who happened to be the first to publish a road atlas of North America.
The short book is about as easy-reading as Dr Suess, and equally as creative, but contains financial principals as relevant today as they were in ancient Babylon, and perhaps even more profoundly impactful for a new generation of spenders.
Case in point: I gave a tattered copy to my 23 year old son just before a plane flight last week, and the next day he blogged about how it changed his philosophy on finances. You can read his summary here, but keep in mind the book itself takes less time to read than it may take some Internet providers to load a website.
I can't promise it will solve all your financial puzzles, but I can assure you it will greatly help, and it's well worth your time – it even includes a few literary surprises. Pick it up on Amazon, at your local bookstore or in PDF form here for free. Then give it to every young person you know – and even the older ones who are young at heart, at least in how they handle their finances.
[su_button url="http://vesity.net/babylon" background="#2dbdef" color="#0b0c0c" size="4″ desc="Download FREE ebook"]The Richest Man in Babylon [/su_button]