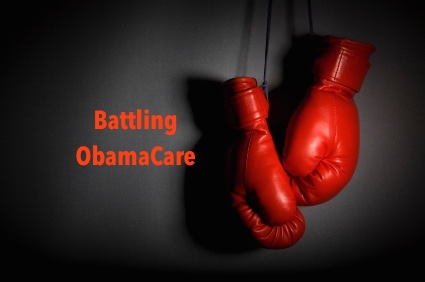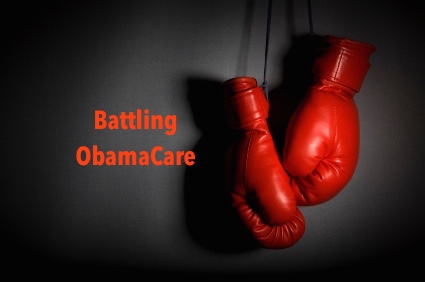 In late November, Speaker of the House John Boehner filed a lawsuit on behalf of the U.S. House of Representatives against Obama's executive actions on Obamacare.
"Time after time, the president has chosen to ignore the will of the American people and rewrite federal law on his own without a vote of Congress," Boehner said at the time the lawsuit was filed.
If you agree with Speaker Boehner, you're not alone. According to a pole published last week, eighty-one percent of respondents cited opposition to Obamacare as the reason they voted for a Republican. And Obamacare ranked first among Republican voters' priorities, followed by stopping "Obama's amnesty for illegal immigrants" at 75 percent. (The People's Pole, Conducted by EMC Research, Jan 4, 2015)
Most of us may not be able to file a lawsuit to express our frustrations with Obamacare; so what can we do?
As a insurance agent with additional certification to sell plans on state and federal exchanges, I'm not permitted to make disparaging remarks about the Affordable Care Act; however, as a licensed professional, I'm personally committed to telling my clients and prospects the truth about Obamacare and how it compares to off-exchange plans.
If you were to ask me, I might tell you about the scores of people who learned too late that the ACA provider directory was never updated; hence, they signed up believing their doctors were on the plan, when they were not.
Or I might tell you about the hospitals and clinics that have altogether withdrawn from the ACA plans.
Ask me, and I'll probably tell you about the numerous applicants who never received a reply, or whose applications were lost, or whose information was cross-contaminated, or who receive dozens of correspondences in the mail every week, or who've taken consecutive days off work to change their plan, or who've waited on hold for hours to no avail.
I might even tell you about my clients who, in the midst of chemo treatments, were without coverage for 60 days while their ACA plan fumbled and failed to release their case to an off-exchange plan that would cover their care.
I could tell you these stories and more. But I won't, because I'd lose my certification status.
So I'll briefly tell you instead of a growing number of consumers who are taking matters into their own hands, and turning down the Obamacare tax credits for which they are eligible. Yesterday's post from USNews reveals that some fed-up applicants are ditching subsidies out of principle, opting to pay more for health insurance in order to be free of Obamacare. You can read about it here.
And you can learn about an even better but lesser known alternative here.