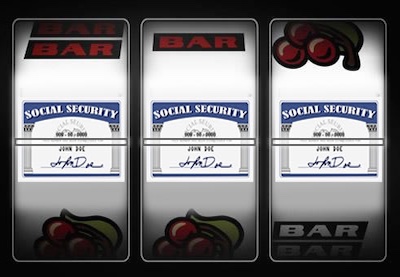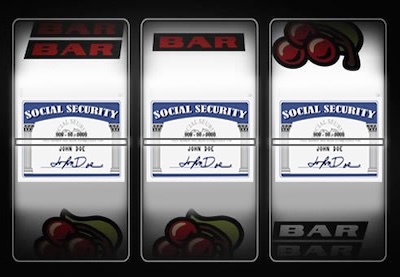 Are you or someone you know about to file for Social Security benefits? I wouldn't if I were you… at least not until you first learn how to maximize your benefits.
You may recall that last year I began offering a new service to my clients and the community.  Myself and a small team of financial advisors are providing Social Security workshops to employer and community groups, wherein we educate baby-boomers on how to get the most out of their benefits. The workshops have been very well received, so we're offering them again this next week.
If you're in Orange county and would like to attend, the details are below.  If you're an employer, and want to learn about bringing a Social Security workshop to your employees, read this.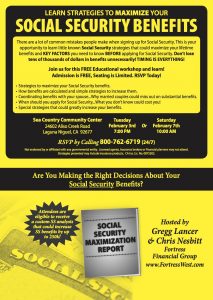 SOCIAL SECURITY WORKSHOP
WHERE: Sea Country Community Center
24602 Aliso Creek Road, Laguna Niguel, CA 92677
WHEN: Feb 3, Tuesday night at 7pm
AND Feb 7, Saturday morning at 10am
WHAT: Learn strategies to maximize your
Social Security benefits.
HOSTS: Gregg Lancer & Chris Nesbitt of
Fortress Financial Group, www.FortressWest.com