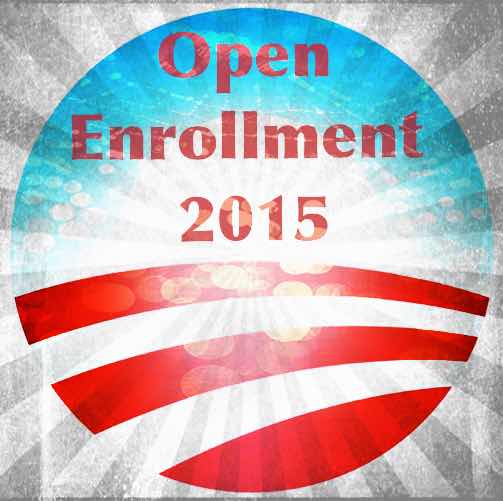 With Open Enrollment almost here, you may be wondering what it actually means, and why it's significant.
Businesses have long been familiar with open (or annual) enrollment, as carriers have enforced it for decades for group health insurance. But the ACA, or Obamacare, includes a legal requirement for carriers to mandate an open enrollment period for individual and family plans as well.
So, what is Open Enrollment, and when is it?
Simply put, open enrollment is a period during which a health insurance company is statutorily required to accept applicants without regard to health history.
The open enrollment period for 2015 coverage is November 15, 2014 to February 15, 2015.
If you haven't enrolled in a health insurance plan by Feb 15, 2015, you generally cannot buy coverage for 2015, with a few exceptions.
If you're currently insured through an individual or family plan, your benefit year ends December 31, 2014. To continue health coverage in 2015, you can either renew your current health plan or choose a new health plan during the open enrollment period.
What if I don't enroll?
Keep in mind that if you don't have health coverage during 2015, you'll have to pay a fee. The fee in 2015 is higher than it was in 2014 — 2% of your income, or $325 per adult/$162.50 per child, whichever is more.
How do the start-dates work?
During Open Enrollment, if you enroll:
Between the 1st and 15th days of the month, your coverage starts the first day of the next month.
Between the 16th and the last day of the month, your coverage starts the first day of the second following month. So if you enroll on January 16, your coverage starts on March 1.
What if I miss the deadline?
As I mentioned earlier, if you're outside of the open enrollment period, there are a few exceptions, including:
You can still purchase health insurance outside open enrollment if you have a Qualifying Life Event, such as marriage, birth or loss of other health coverage. This is described in detail here.
You can also utilize a non-insurance alternative known as cost-sharing health care.
Voluntary cost-sharing is an affordable alternative to health insurance, where members participate in sharing each other's health care expenses and are exempted from penalty under the Affordable Care Act. Family plans can cost as little as $135 per month! Find out more here.
You can enroll in Medicaid or the Children's Health Insurance Program (CHIP) any time. There is no limited enrollment period for these programs, so if you qualify, you can enroll immediately.
If you own or operate a small business, you can start offering coverage to your employees at any time.
What's Next?
Contact me if you have questions about health insurance enrollment, or apply here.