If you're looking for health insurance for yourself or your family, you now have two choices to consider.  As in the past, you can shop health plans in the open market; that is, you can shop carriers directly or with the help of any licensed insurance broker such as myself. But the Affordable Care Act (ACA), otherwise known as Obamacare, mandates that health plans must also be offered through a state or federal exchange, where only certified agents can offer assistance.  To understand the difference and the basic pros and cons of each option, read this blog post.
The Exchange
As a certified insurance agent for the Federal and California Exchanges, I'm authorized to act as your representative and can help guide you through the process of getting covered through this option.  California's exchange is called Covered California, and you can begin the process of applying here.  If you've already visited CoveredCA, and have had problems navigating the site or submitting an online application, I recommend you submit a paper application.  Click here to download a PDF application for a CoveredCA.
The Open Market
If you decide you'd rather shop health plans outside of the exchange, you have a vast selection of carriers from which to choose.  But the process is actually very simple. If you already have a specific carrier in mind, or you want to receive quotes from all carriers at once, contact me, and I'll get it done.  Alternatively, you can get quotes and apply directly with the carrier I recommend most, Assurant Health.  This carrier has the most competitive rates, the strongest network and the best reviews, not to mention a quick and easy quote and application process.  Click here to get started.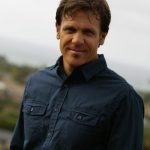 Thanks for visiting! I Look forward to hearing from you. -Chris
[testimonials_slider char_limit=200]